I'm speaking at Pacific University as part of their Alumni & Faculty Author Series!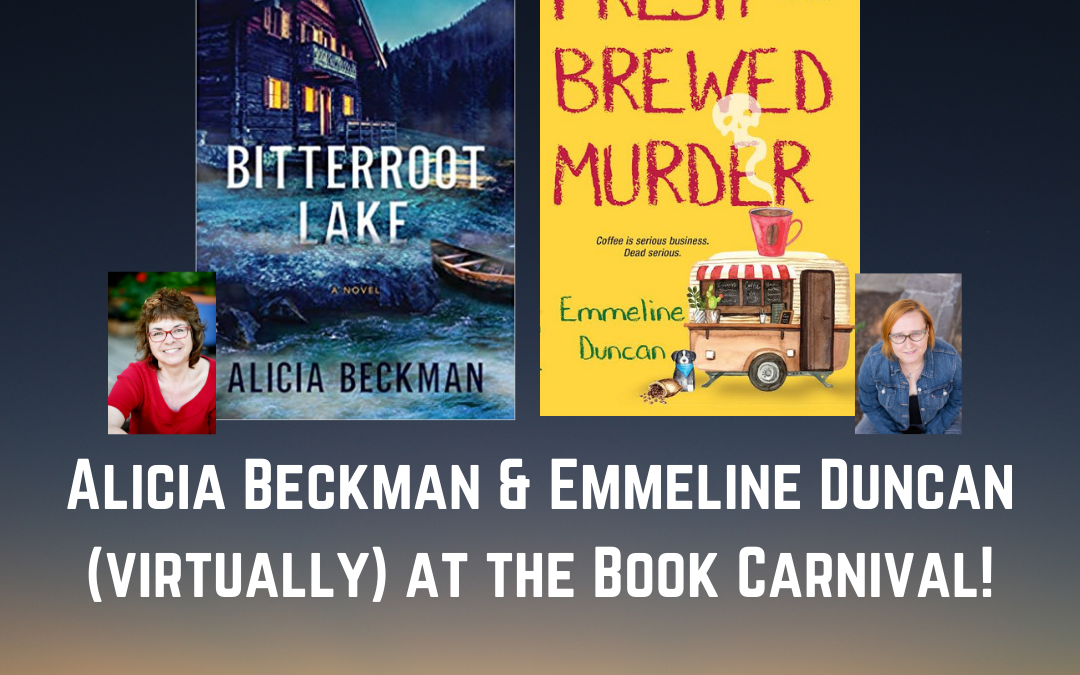 \Come (virtually) join Alicia Beckman (Bitterroot Lake; The Solace of Bay Leaves as Leslie Budewitz ) and me on Saturday, April 17th at 10 AM Pacific for a talk about our spring 2021 novels! Thank you to the Book Carnival in Orange, California for hosting us....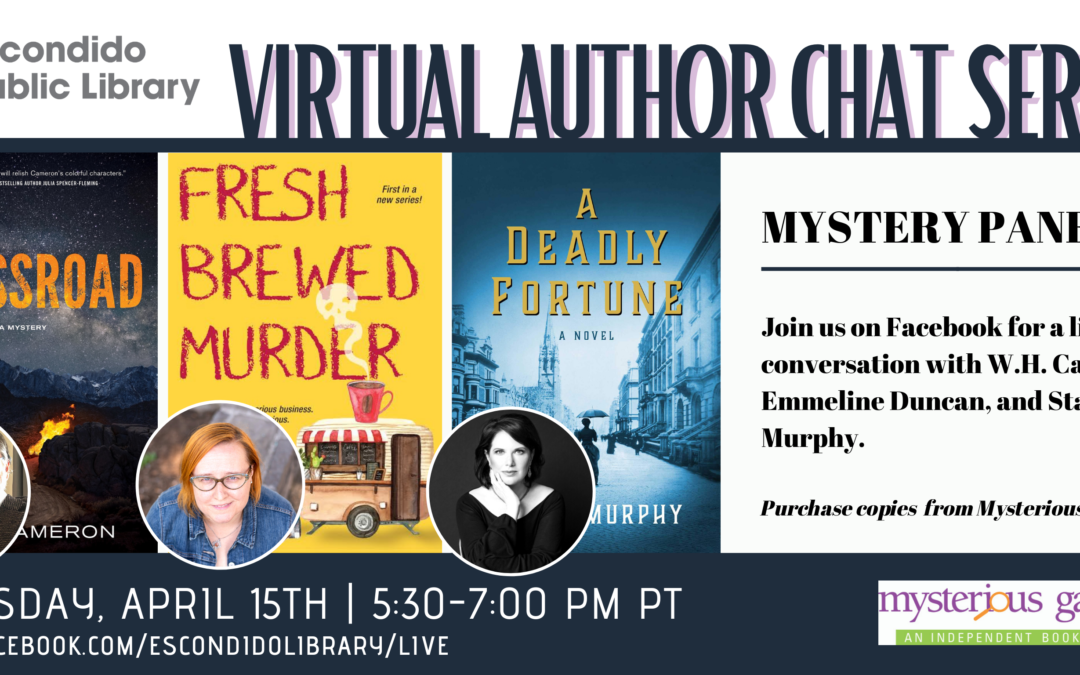 Come see W.H. Cameron, Stacie Murphy, and me on Thursday, April 15, 2021 at  5:30pm at a virtual event with the Escondido Library! You can view this virtual event on Facebook. You'll need to register for the event. ...