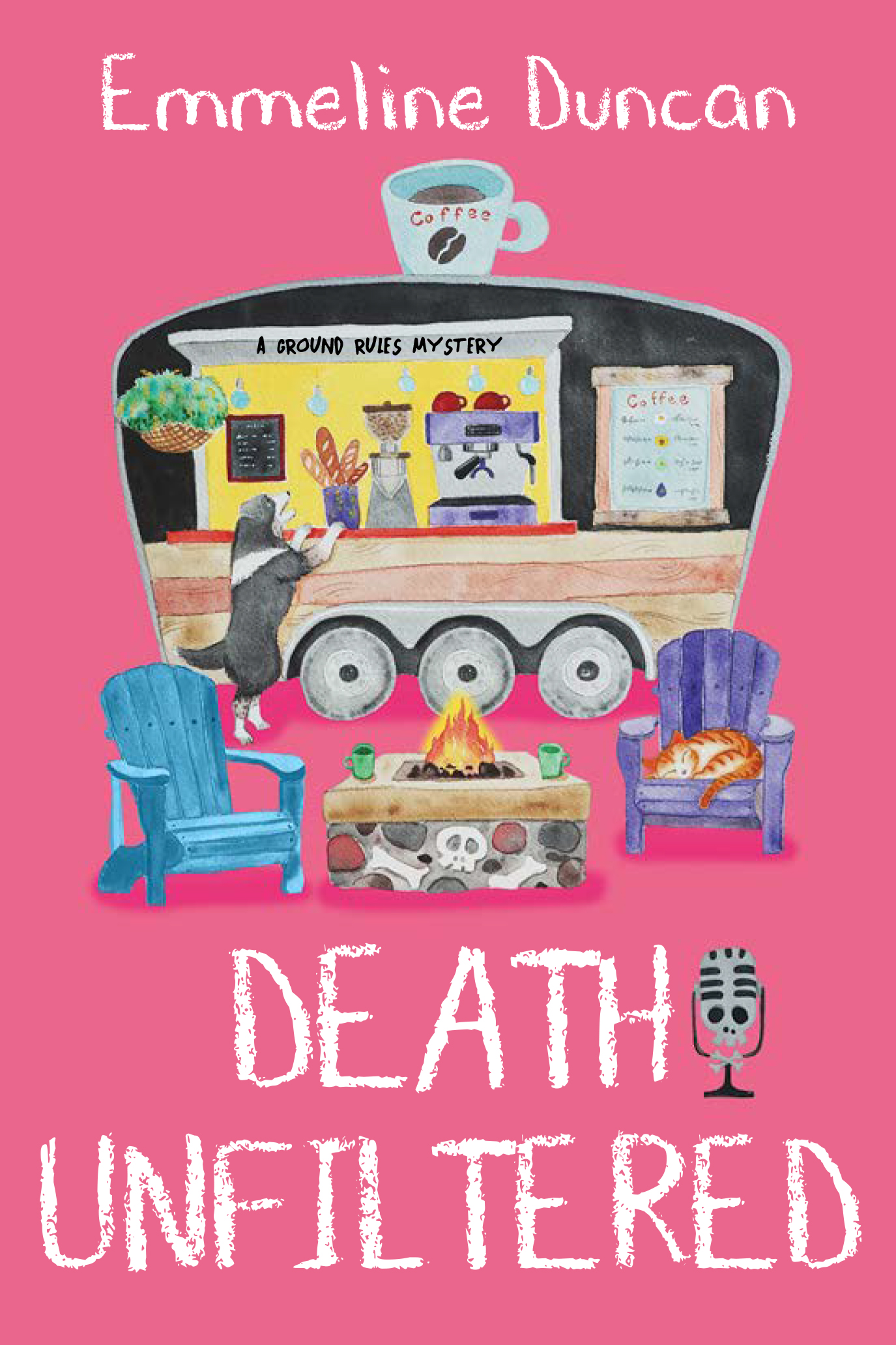 A Ground Rules Mystery #4
Arriving March 26, 2024!
As the owner of Portland, Oregon's popular Ground Rules coffee cart, hard-working young master barista Sage Caplin is excited to expand her business with a brick-and mortar store. But not everyone gives her a warm welcome . . .
Flat White Fatality
A Ground Rules Mystery #3
With its hipster-run Portland food truck pod and focus on real-world social issues like homelessness, gentrification, school affordability, and bicycle commuting, this third Ground Rules Mystery is a fresh, modern cozy featuring coffee barista Sage Caplin. She's ready to take a shot at a new side hustle – her boyfriend's gaming company – until a programmer's pranks get her burned…
Ground Rules #2! 
Sage Caplin is taking her Portland coffee cart on the road to a sustainable music festival, but murder is an unwanted special guest . . .
Master barista Sage Caplin is opening a new coffee cart in Portland, Oregon, but a killer is brewing up a world of trouble . . .
Ground Rules #1 by Emmeline Duncan, in stores now!
"Portland's beloved food carts provide a tantalizing backdrop for a new cozy mystery by Portland author Emmeline Duncan…A creative way to address both the quirkiness and the more dismaying aspects of life in contemporary Portland." –The Sunday Oregonian
Tips on coffee and a touch of romance combine in a mystery with a strong West Coast vibe.
read more
About Emmeline Duncan
Emmeline Duncan is a mystery writer based out of Portland, Oregon. Her novels include the Ground Rules series, starting with 2021's Fresh Brewed Murder. She also writes for teens as Kelly Garrett.